New look for Southwold Grocer
Southwold Grocer, Little Gems received a new look recently with everything from logo to the look and feel of the front of the shop. We worked with the owners to achieve a modern yet traditional look across the business. I'm proud each time I visit Southwold seeing the grocer thriving at the heart of the town.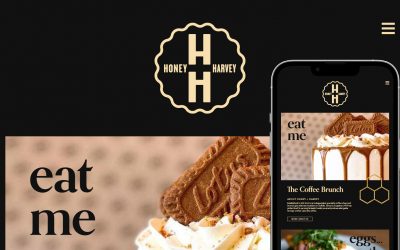 ShareA delicious brand update and website for Honey + HarveyWe worked with Honey + Harvey to sharpen their brand as they became busier online through the pandemic. It was clear that guidelines needed to be in place as the business started to open more outlets. The...
Let's chat about your next project